Alternative Madness Theme - Hallways - Part 1
01-10-2014, 07:36 PM
Alternative Madness Theme - Hallways - Part 1
With or without a model with or without clothes. Looking for something INTERESTING and different. Steps, doors, windows ok in the hallway or at the end of the hallway.
Remember, Alternate Madness Theme are just for fun - no prizes other than the admiration of your B&W compatriots. The contest starts Monday, January 6, 2014 at 00:00:01, local time and runs through Sunday, January 12, 2014 at 23:59:59, local time.
Don't have a theme-appropriate shot? No problem. Non-theme images are welcome anytime.
---
Friday is: Photographers Post Yourself Day
This is our special day when we post photos of ourselves. It can have other people in it, it can be a self portrait, or a shot by someone else. If there is a story that goes with the picture we want to hear it.
---
So here I am getting in another funky position to get the shot, enjoy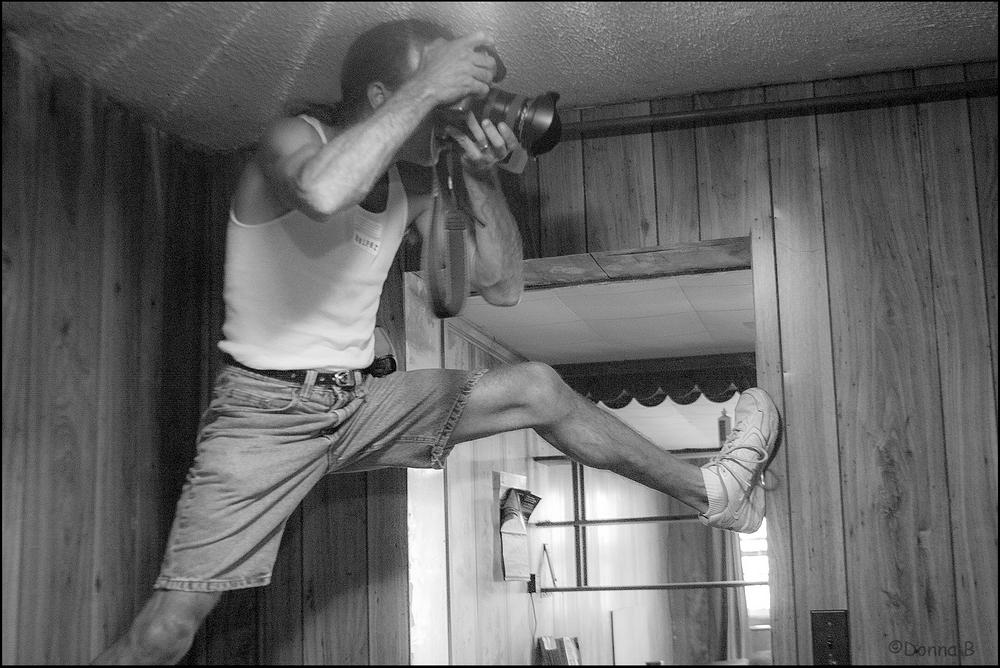 ---
Gerard Buckleman, Owner
User(s) browsing this thread: 1 Guest(s)