Tuesday is: Companion Animal Day
03-18-2014, 06:41 PM
Tuesday is: Companion Animal Day
Tuesday is: Companion Animal Day
Everyone is invited to post images of your best animal friends...totally informal images or posed images, it doesn't matter. Feel free to show your friends interacting with people, other animals, riding in cars, eating, sleeping...whatever. Show them at their best and at their worst.
All companion animals are welcome...the day will not be limited to just dogs and cats. If you feed wild animals or birds, and consider them as your friends, post their images. Lizards, snakes, pigs, etc., etc...all are welcome.
Feel free to express your thoughts and feelings as they relate to the images you post and/or describe the circumstances in which the image was made.
This recurring theme day will not be limited to animals in the present. If you have images of a treasured animal friend who is no longer with you, by all means, feel free to post them.
On a personal note, you may have noticed that I do not refer to them as "pets". They are sentient beings who happen to inhabit this planet with us, and I believe that they fulfill an important role in our lives, and often give us things that even human friends cannot.
We post images of ourselves, of scenery and landscapes, of models, and of various inanimate objects. It's time the animals had their day.
So remember: TUESDAYS ARE COMPANION ANIMAL DAY ON THE FORUM!
(Thank you
Jim Adams
for the concept of this theme)
---
A companion from New York City showing how to lay back and enjoy life, enjoy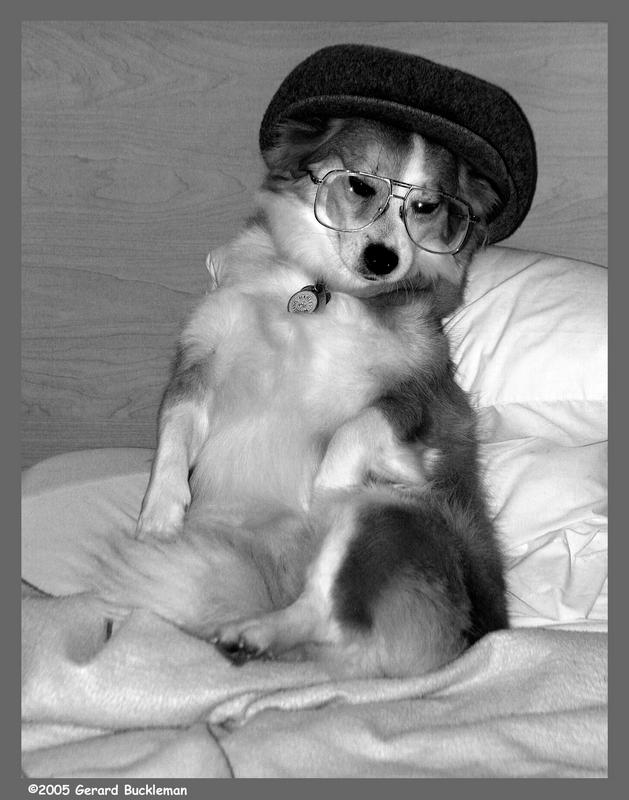 ---
Gerard Buckleman, Owner
03-18-2014, 06:53 PM
Donna B.
Posting Freak


Posts: 1,016
Joined: Jan 2013
Reputation: 17
RE: Tuesday is: Companion Animal Day
Too cute and funny!! Thanks for sharing and putting a smile on my face for today!!

Donna B.
03-19-2014, 07:17 PM
RE: Tuesday is: Companion Animal Day
Glad to help out
---
Gerard Buckleman, Owner
User(s) browsing this thread: 1 Guest(s)